Leadership Growth and Development for Current and Future Leaders
They say that leaders are born, not made. While it is true that some people are born leaders, some leaders are born in the midst of adversity. Often, simple people who have never had a leadership role will stand up and take the lead when a situation they care about requires it. A simple example is parenting. When a child arrives, many parents discover leadership abilities they never knew existed in order to guide and protect their offspring.
Once you learn the techniques of true Leadership And Influence, you will be able to build the confidence it takes to take the lead. The more experience you have acting as a genuine leader, the easier it will be for you. It is never easy to take the lead, as you will need to make decisions and face challenges, but it can become natural and rewarding.
The Leadership Certification Program
The Leadership Certification Program is designed to take current and future leaders through seven sessions that will equip and enhance their leadership abilities.  Each session ends with participants identifying an action they are willing to commit to implementing.  These tools are designed to build confidence, increase talent and enhance retention.  Participants will receive a Certificate of completion at the end of the course.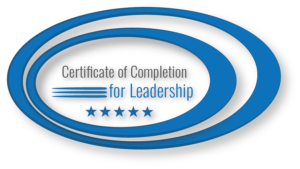 Our base package consists of:
Communicating Effectively

Engaging and Retaining Talent

Working as a High-performance Team

Conflict Resolution

Coaching and Mentoring

Employee Motivation

Personal Productivity
Client Testimonials
Lisa is a true superwoman who knows business and lifts up her clients and their businesses. Lisa has been my business coach for several years and keeps me on track with goals and accountability. Being a business owner can be lonely, but not when you have a coach like Lisa to turn to. Every business owner should have a coach like Lisa – don't try to do this alone. Sign up for a free consultation with Lisa to see if yu are a good fit. It will be worth your time!