As a Certified Instructor for the number one bestselling book, The ONE Thing, Lisa Fisher brings practical application for achieving extraordinary results in not only your professional life, your personal life as well. By following models and systems, her work includes:
Goal Setting to the Now
Creating Success Habits
Team and Individual Alignment Planning with proprietary tools
Time Blocking
Identifying your Purpose (Your Big Why)
Five steps to getting purposeful
Identifying Four Thieves that Rob You of Your Productivity
Putting your ONE Thing to Work
If you are looking to:
Cut through the clutter
Achieve better results in less time
Dial down the stress
Overcome that overwhelmed feeling
Revive your energy
Stay on track
Empower focus and execute
A #1 BESTSELLER ON THE WALL STREET JOURNAL
About The ONE Thing:
The hit book, The ONE Thing (2012, Bard Press) is an international bestseller success story and has appeared on more than 200 Bestseller lists. While working with The ONE Thing principle systems and models, Authors, Gary Keller and Jay Papasan have won #1 Training Company in the World among all industries from Training Magazine twice!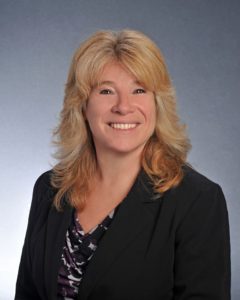 Certified "The One Thing" Trainer
Lisa's greatest passion is helping successful yet overworked entrepreneurs gain clarity and focus in their lives, her favorite approach is using the tools and strategies from the revolutionary book, The ONE Thing. Lisa was hand selected to be among the first of 20 individuals worldwide to be internationally certified as a ONE Thing Trainer. Lisa has over thirty years of leadership and people development experience, she continues to serve individuals, business, and corporations of all sizes by helping them to find their focus, manage their time, maximize profitability, and achieve more by doing less.
What's the ONE Thing you can do such that by doing it everything else will be easier or unnecessary?
Partial Client List:
The Business Institute with Lansing Community College
MACET (Michigan Association of Continuing Education and Training)
Michigan Realtors Leadership Academy
Small Business Development Center
Maple Leaf Regional Investors
Distinctive Realty
MAPS Business Training
Lisa has been very instrumental in helping me attain my goals for 2017. We set a goal to grow our business 50%. At 2017 close out we will be between 60-65%. I have always said, 90% of life is the six inches between your ears. You need help washing your mind, to keep you focused on where you are going. Lisa is very helpful at making you think about you want to go.
Mark L.